SCHOLARSHIP: Monash University, Australia Graduate Research Scholarship 2023/2024 |APPLY NOW|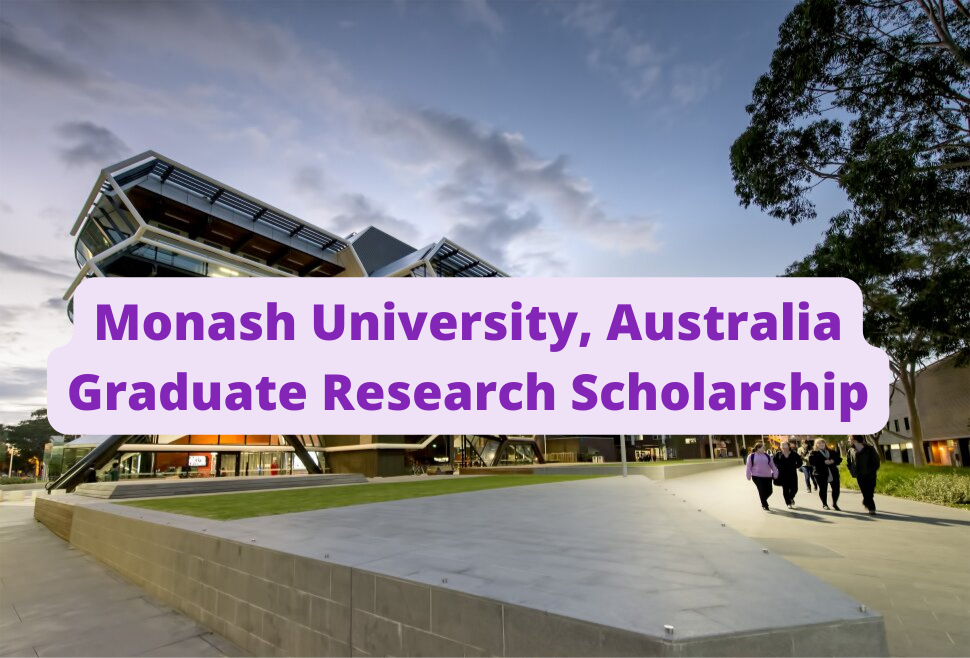 Applications are now open for the 2023/2024 session for interested applicants who want to pursue their graduate research studies at Monash University, Australia . The Scholarship award is for international ,  Australian, or New Zealand Students. The applicants must apply for a study based at the Monash Australia campus to be considered for the award valued at up to $5,151 along with an opportunity to publish their research. 
Scholarship Deadline:
There are four application rounds, the deadlines for which are 1st of January, April, July and October, 2023.
About School:
Monash University is a public research university based in Melbourne, Victoria, Australia. it was founded in 1958 and is the second oldest university in the state. The university has a number of campuses, four of which are in Victoria, and one in Malaysia. Monash also has a research and teaching centre in Prato, Italy, a graduate research school in Mumbai, India and graduate schools in Suzhou, China and Tangerang, Indonesia. Monash University courses are also delivered at other locations, including South Africa.
Scholarship Description:
University or Organization: Monash University
Department: NA
Course Level: Graduate Research  
Award:$5,151
Number of Awards: NA
Access Mode: Online
Nationality: Domestic and International
The award can be taken in Australia
Scholarship Eligibility:
Eligible Countries: All international, New Zealand students and Australian students can apply.
Eligible Course or Subjects: Students can apply for a graduate research degree program at Monash University.
Eligibility Criteria: To be eligible, the applicants must meet all the following/given criteria:
The applicants must be based at a Monash Australia location (Monash must be the Home institution for Joint Award students).
The applicants must fulfill the thesis submission period requirements for the relevant round.
Scholarship Application Guidelines:
w to Apply: Admission applications must be made on the online application portal of the university. Students interested to apply for the award must submit a separate application form.
Supporting Documents: The students must submit a copy of birth certificate or passport, a copy of the official record of results for their final year of secondary school or university foundation year, a copy of the official record of results for all relevant tertiary studies, and any other relevant qualification.
Admission Requirements: The applicants must meet the minimum entry requirements for admission at Monash University.
Language Requirement: The students must meet the English language requirements of the university.
Scholarship Benefits:
Monash University will award the selected candidates a Award amounting to a maximum of $5,151 for:
A living allowance for up to 8 weeks.
An opportunity to write up some of their research for publication while they await the result of their examination.