SCHOLARSHIP: University of Western Sydney, Australia Postgraduate scholarship 2023/2024 |APPLY NOW |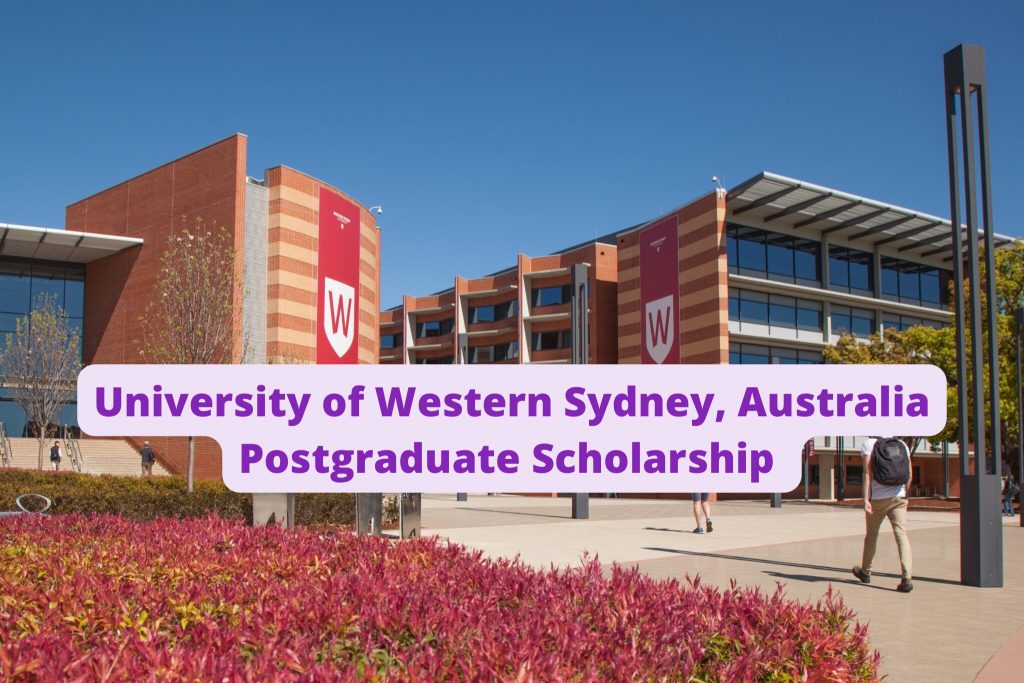 The University of Western Sydney, Australia has opened international scholarship opportunities for applicants willing to pursue their postgraduate studies in the University.
Scholarship Deadline:
Currently Open
Scholarship Details :
Scholarship Eligibility:
not a citizen of Australia, New Zealand, or a permanent resident of Australia; be an international student. The scholarship will end if your situation changes to one of these during the study period.
meet the academic requirements for one of the multi-year scholarships for their most recent tertiary degree that has been completed and is recognized by Western Sydney University.
Accept their offer of admission after fulfilling all other admission requirements.
start a new study program in 2023 for the first time
Scholarship Ineligibility:
possess Australian or New Zealand citizenship, or permanent residency in Australia
are visiting the university as an exchange or study-abroad student
are enrolled at Western Sydney University currently and apply for a scholarship for their current course of study.
not start your studies during the session and year specified in their offer.
if you're applying to a program at the Sydney City campus or a postgraduate program with a duration of less than a year, don't submit a fully completed application or acceptance.
All international applicants have been automatically considered for the scholarships funded by the university;
no separate scholarship application is required. If students meet the scholarship eligibility criteria, the details of the scholarship will be outlined in the Letter of Offer.
have received more than 80 credit points of advanced standing (Note: In the case of 80 credit points of advanced standing, the scholarships will be applied to the program's shorter duration after the advanced standing has been taken into account, but they will not exceed the scholarship's annual value in any one year of full-time study.
have received another scholarship from the University or another organization that pays the cost of tuition fees (wholly or partially) to attend Western Sydney University;
are enrolled in a higher degree research program, such as a Ph.D.;
study fewer than 80 credit points to complete the program.
Scholarship Benefits:
Contribution to tuition fees of $6,000 per year (up to a maximum of two years)
Applicants who satisfy the minimal enrollment requirement for the aforementioned eligible courses will be given the benefits.
How to Apply
For the University of Western Sydney Scholarships, there is no need to apply. All fresh admissions applications are automatically eligible for a scholarship. If you are admitted, your offer of a scholarship will be described in your letter of admission.