SCHOLARSHIP: University of Essex, UK Undergraduate Scholarship 2024 | APPLY NOW|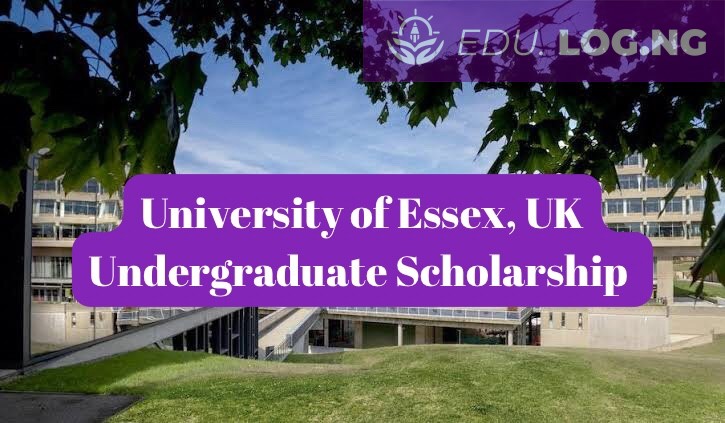 Scholarships for international students from the African Union are now available at the University of Essex for the 2024/2025 session . The scholarship is worth £4,000.
Scholarship Deadline:
Not Specified
About University :
The University of Essex is a public research university in Essex, England. Established by royal charter in 1965, it is one of the original plate glass universities. Essex is rated Gold for Teaching Excellence by the TEF since 2017,named University of the Year at the Times Higher Education Awards in 2018, and is ranked an internationally excellent research-intensive university by the REF.
Scholarship Details:
Scholarship Eligibility Requirements :
To be considered for the University of Essex:
These scholarships are restricted to students who are overseas fee payers and are entirely self funded.
Students must be ordinarily resident (see below for the definition of ordinary residence) in a
member country of the African Union.
Students must register for the first year (Year 1) of a full-time undergraduate degree at the
University of Essex in October 2024-25.
UCAS applicants must actively make Essex their firm choice by 12 July 2024. Applicants that
become firm with Essex through rejection by their original firm choice selection elsewhere are not eligible. Direct Applicants must accept their offer by 12 July 2024.
The award cannot be held in conjunction with any other University of Essex scholarships.
This scholarship is available for the first year of study (Year1) at undergraduate level in 2024-25 only.
Successful applicants should be available for promotional activities.
Students receiving a repayable loan to fund their studies will be considered as self-funded.
Scholarship Benefits:
The scholarship will provide a £4,000 paid as a discount on your first year's tuition fee.