SCHOLARSHIP: University of California Irvine, USA Undergraduate Scholarship 2023/2024 |APPLY NOW|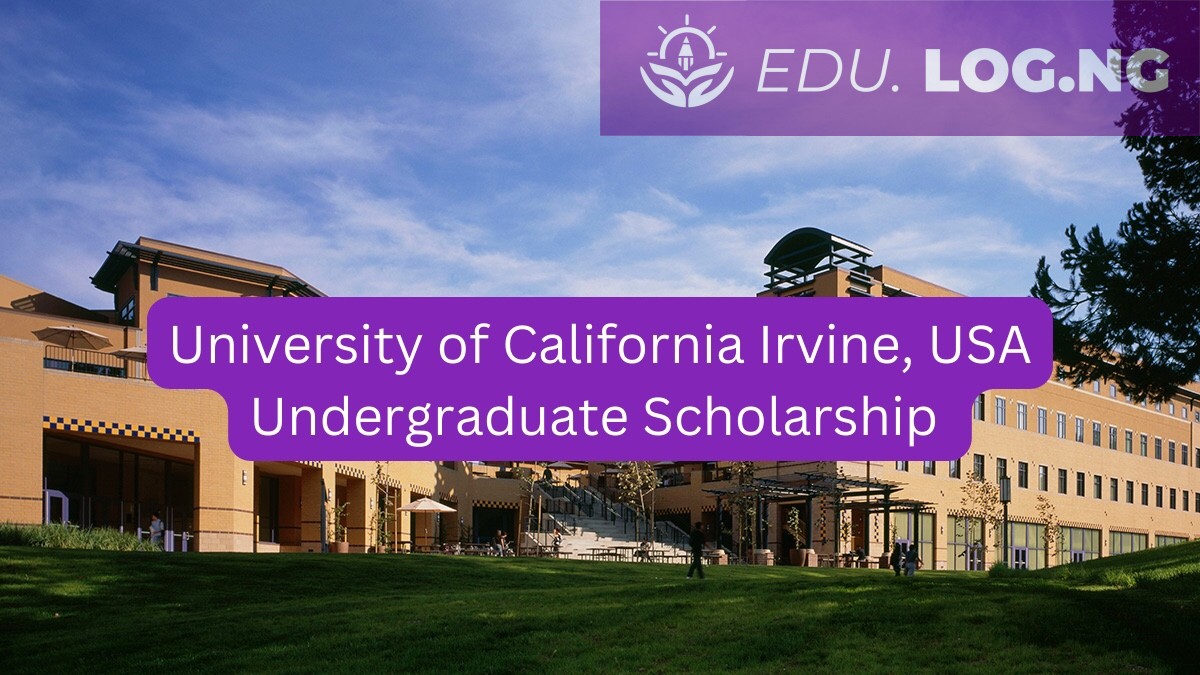 The University of California Irvine, USA has opened its Director's Scholarship for the 2023/2024 session for interested applicants who want to pursue their undergraduate degree at the University. The Scholarship is available for both domestic and international students .
Scholarship Deadline:
30th November each year
About School:
The University of California, Irvine (UCI or UC Irvine),is a publicland-grantresearch university in Irvine, California. One of the ten campuses of the University of California system, UCI offers 87 undergraduate degrees and 129 graduate and professional degrees, and roughly 30,000 undergraduates and 6,000 graduate students are enrolled at UCI as of Fall 2019.
Scholarship Details:
Scholarship Eligibility Criteria:
Eligible Countries: All nationalities.
The scholarship will be awarded in any subject offered by the university.
To be eligible, the applicants must meet all the following criteria:

To be eligible for the Directors' Scholarship, you must be a U.S. citizen, permanent resident, or an international student with an F1 visa.
Scholarship Application Guidelines:
Applicants can submit their admission applications by logging in to the university portal at the University of California Irvine. No additional materials are required nor considered in the selection process. The Selection is based on a comprehensive review of the admissions application, including, but not limited to, test scores and grades.
Supporting Documents: The students must submit academic records, transcripts, test scores, annual income, Social Security number, and Citizenship status.
Admission Requirements: The applicants must meet the necessary academic requirements of the university.
Language Requirement: All international students must verify their English proficiency by meeting their English language requirements.
Scholarship Benefits:
The University of California Irvine will provide the education funds to the selected students in the USA to cover their educational expenses.